Justine Griffin is a journalist specializing in health, medicine, business and breaking news coverage in Florida.
Currently she's the health and medicine reporter at the Tampa Bay Times. She previously covered retail, tourism and various consumer-related topics for the Times' business section.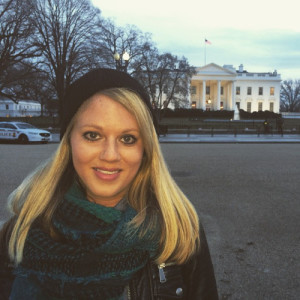 Justine worked for the Sarasota Herald-Tribune as the newsroom's assistant projects editor prior to joining the Times. There she also covered the retail and tourism beats for the business desk. Justine also wrote for the business section of the South Florida Sun Sentinel in Fort Lauderdale, the Orlando Business Journal and covered crime for the St. Augustine Record.
She published a long-form narrative special report about her experience as a first time egg donor, "The Cost of Life," for the Herald-Tribune in May 2014. The story ran in print as a 32-page special section with no ads and as a multimedia project online.
Justine was the founding editor-in-chief of a start up digital magazine for millennials in Southwest Florida called unravel.
She actively contributes to several blogs, reaches new audiences through social media, and takes and shoots her own photos and videos. She's also a podcast host.
Justine leads creative discussions on the best practices of social media at journalism conferences and in her own newsroom.
Justine is the immediate past vice president of the Journalism & Women Symposium and was an active member of the board of directors for more than three years. She's currently the Florida chapter regional captain.
During her time as a student at the University of Central Florida, Justine interned at the Orlando Business Journal, the Sarasota Herald-Tribune, Winter Park Magazine, Wakeboarding Magazine and was the news editor of her (now sadly defunct) college newspaper, the Central Florida Future.
Justine is a native Floridian. When she's not writing, she's riding horses. Justine is also a freelance editor and writer for an international equestrian publications company, Heels Down Media.